Our curriculum currently runs for two whole school years. These are just some of the highlights we have during a normal Arribada Club programme, for both our Year One and Year Two students.
DECEMBER | 3D Modelling and Printing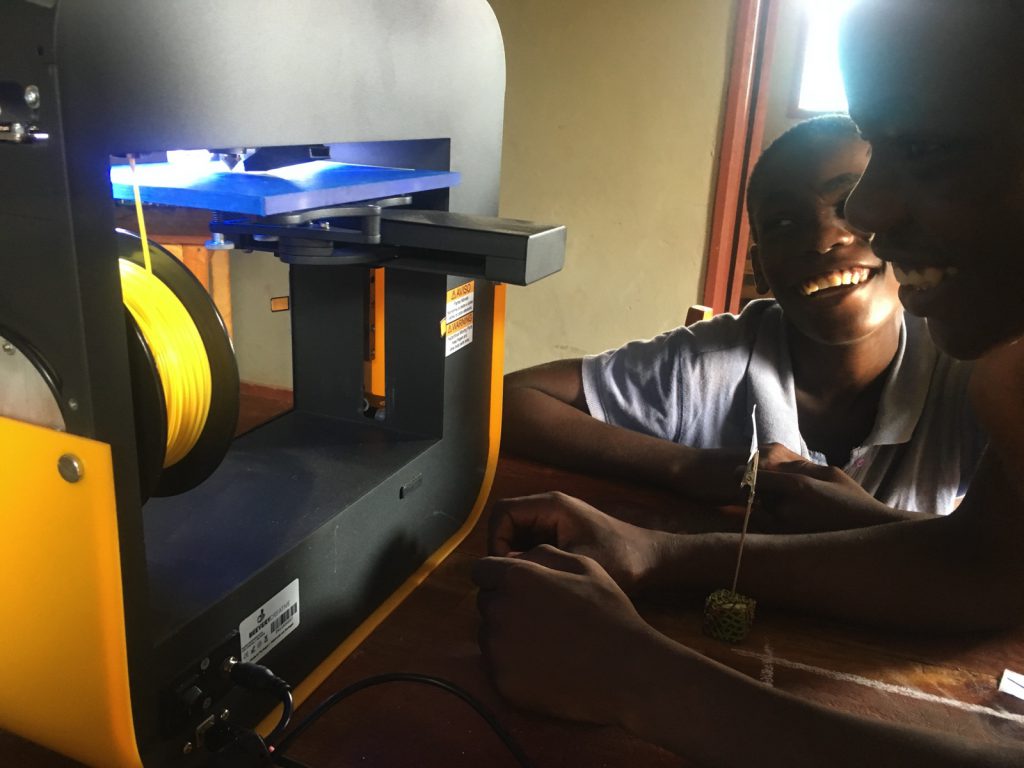 We now had the X, the Y, and finally… the Z! After the class with our cardboard cubes, the students were ready to work with our three axes and dimensions: length, width and height. But, before moving on to bigger and better things, we reviewed some of the basics that they had learned at school about solid geometry. "What are the edges of a cube? What about the vertices? How many faces does it have?" Once they were again fluent with our geometric lingo, they were ready to start modelling!
So, we introduced them to Tinkercad, a free, 3D modeling software that is specially designed for young learners. First, we got them to familiarize themselves with the program by helping them build a 'house', which they did, combining simple shapes that the software has in store. After they were comfortable enough, we gave them free rein to enrich the surroundings of their houses – to which they added fences, people, trees and other imaginative settings.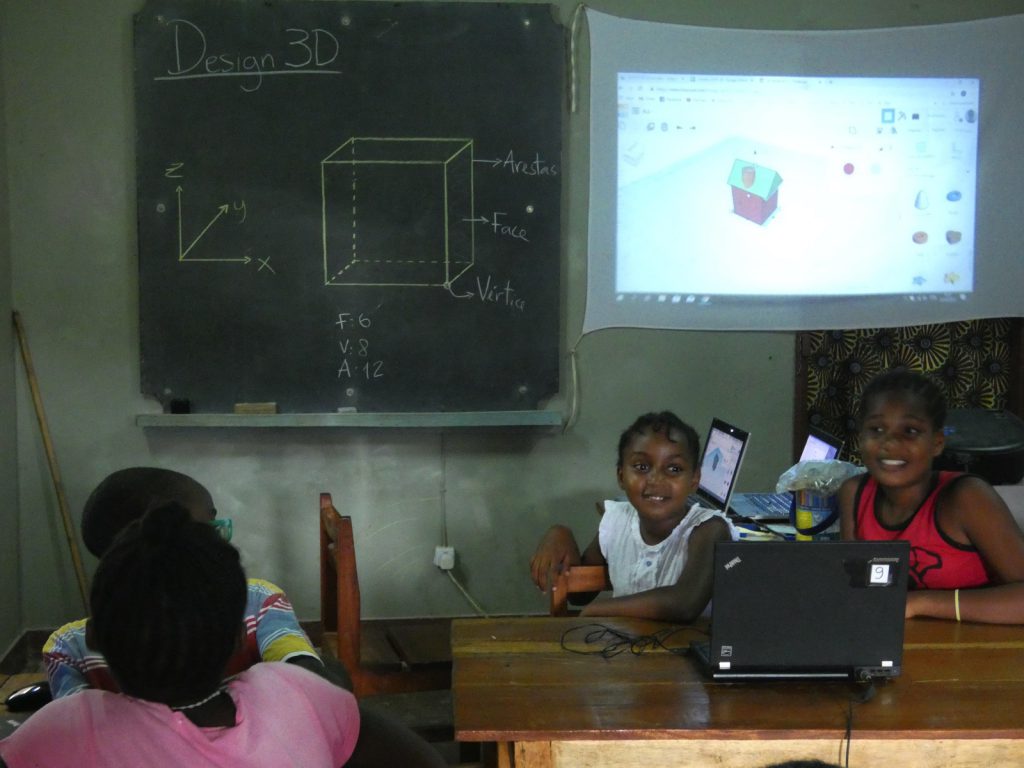 With the modeling done, it was time to move on to printing. We brought in our BEINSCHOOL printer, from the BEEVERYCREATIVE Portuguese company, and explained to our students how the process works. So, all printers work with some form of plastic, which is fed into the machine in the form of filament. This is then heated up and extruded from the nozel of the printer, which deposits the plastic, layer by layer on the printing bed – the platform where the actual print takes form.
Given that our students were now 3-dimensional thinking experts, they were able to figure out which parts of the printer were moving along which of the three axes (X, Y and Z). In the case of our BEINSCHOOL printer, the nozzle moves along the X, while the printing bed moves along the Y and Z – both laterally and vertically.
They now have a much better understanding of the technology involved in the making of Arribada's own devices, such as the enclosures used for our turtle tags – GPS and camera. And, hopefully, one day they will use it to the advancement of their own conservation projects.